Rhianna & Lady Gaga Added To 2015 Grammys Performers List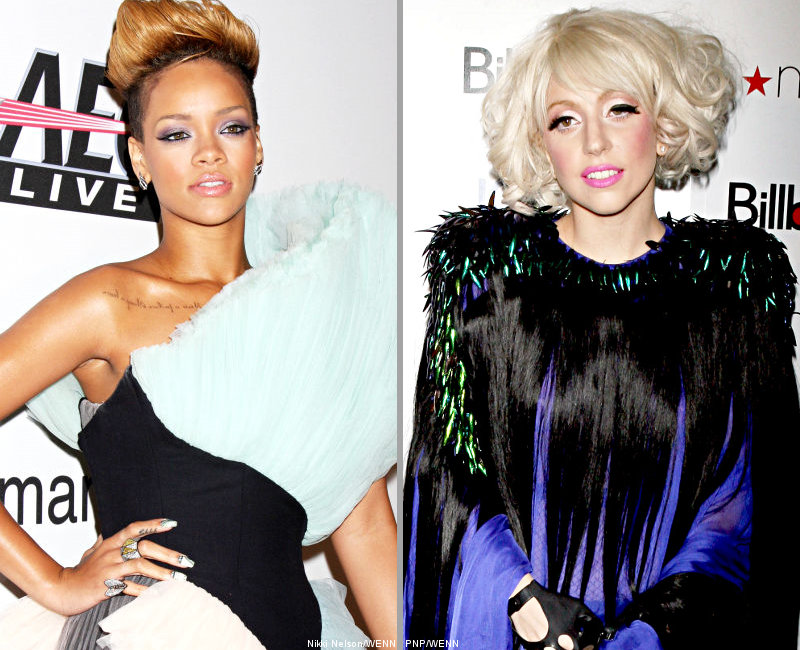 Rihanna. Lady Gaga. 2015 Grammys. Talk about a night to remember.
What's up, you guys, and welcome back to Trophy Life – your non-stop award show coverage! So as if the list of 2015 Grammy performers, including Sam Smith, Madonna, Ariana Grande, Pharrell and Miranda Lambert didn't already leave us speechless… seriously, I'm out of breath!... we are soooo excited to see Lady Gaga and her right-hand man, Tony Bennett, as well as Rihanna, Kanye West and Paul McCartney added to the insanely amazing performance list!
Gaga shared the exciting news via Twitter that she and her Cheek to Cheek duet partner Tony Bennett would be performing, saying, "Me and @itstonybennett are so excited to announce we will be performing at #TheGrammys this year! Thank you to @TheGRAMMYs and our fans!" Hmm, we can only imagine what outfit she will surprise us with this year… and do you think Tony will match her…? Now that would be interesting.
And then the planned performance from Paul McCartney – YAS! – along with Rihanna and Yeezus himself, singing their brand new song, "Four Five Seconds…." Hells yes. And if you're one of those unnamed people who still doesn't know who Paul McCartney is, stop right now and do your homework.
So not that we need to persuade you any further but just a reminder to tune into the 2015 Grammys, which will air live on CBS on February 8 at 5 p.m.
So which of these star-studded performers are you most excited to kill it at the biggest music event of the year?! Share your thoughts in the comments section below,