U2 Announces & Gives Away New Album For Free Exclusively On iTunes!!!!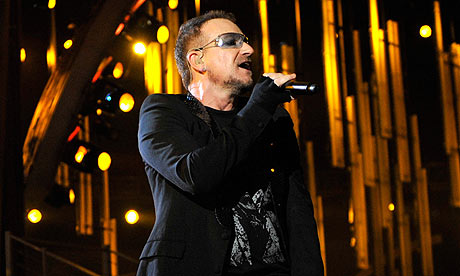 Apple is giving away U2's new album, "Songs of Innocence," for free on it's iTunes store through Oct.13th. The band used Apple's event to officially announce

Songs of Innocence

— and U2 is releasing it today, exclusively on iTunes, for free. It's very much like Beyonce's

surprise album release last December

, though with the notable difference that it is for free. If you have an iTunes Store account, it'll show up today in 119 countries, and it'll be exclusive to iTunes and Beats Music through October 13th. Anyone who signs up to the iTunes Store in the next five weeks will receive a copy, as well. Indeed, the album is already showing up in the "purchased" section of iTunes users just moments after the announcement. Are u excited about U2's New Album? Sound off in the comments section below.