Beyonce To Perform @ Brit Awards 2014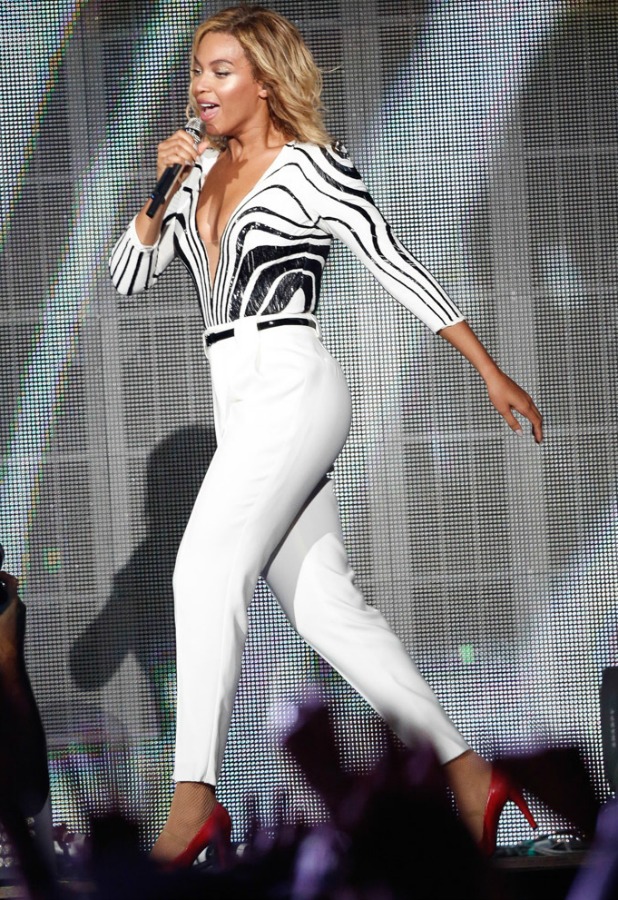 The Drunk In Love hit-maker's attendance has been confirmed by the ceremony's host James Cordon who revealed she will sing a track she has never performed live before.
'There's this weird thing with this year's Brits where I've been – more than any other year – told things I can't say,' the Gavin & Stacey funny man revealed.
'But I figure it's the day… I must be able to tell you? Beyoncé. Beyoncé is performing tonight. She's performing a track she has never ever performed live before. Ever,' he told BBC Radio 2′s Zoe Ball.
The internet has been buzzing with speculation all morning over Queen Bey's appearance at London's O2 Arena tonight, and now with the exciting news confirmed it looks set to be an unforgettable night.
The line-up currently features Katy Perry, Pharrell Williams, the Arctic Monkeys, Lorde, Disclosure, Rudimental and Bruno Mars – with rumors also circulating that Prince will perform